Hey there! I've had so many discussions with folks lately about their Human Design and how they compare themselves to others – usually wishing they could get things done the way other people do. It's amazing how much judgement we can have about ourselves and how we operate.
I recorded a video for you about how the different Human Design Types get things done, using the story of how they would cross a river. I shared this story at a marketing event and it spoke to so many people in the room. I hope it will give you some insight into yourself and your own design (and maybe even the people around you!)
I also created a free laser coaching session & virtual workshop around your Human Design and how to work more in alignment with your natural flow. Check it out below!
Enjoy!
From My Heart & Soul to Yours,
Kris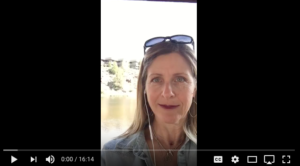 Join us on May 17th, 2017* for Your Human Design In Action: How to stop judging yourself and the way you work & finally go with YOUR flow! This is a LIVE (virtual) workshop with training AND laser coaching on as many people's designs as I can do in our 90-minute time frame!
Register for free here: http://www.krisprochaska.com/designinaction
*If you can't make it on May 17th the next one will be June 13th 🙂