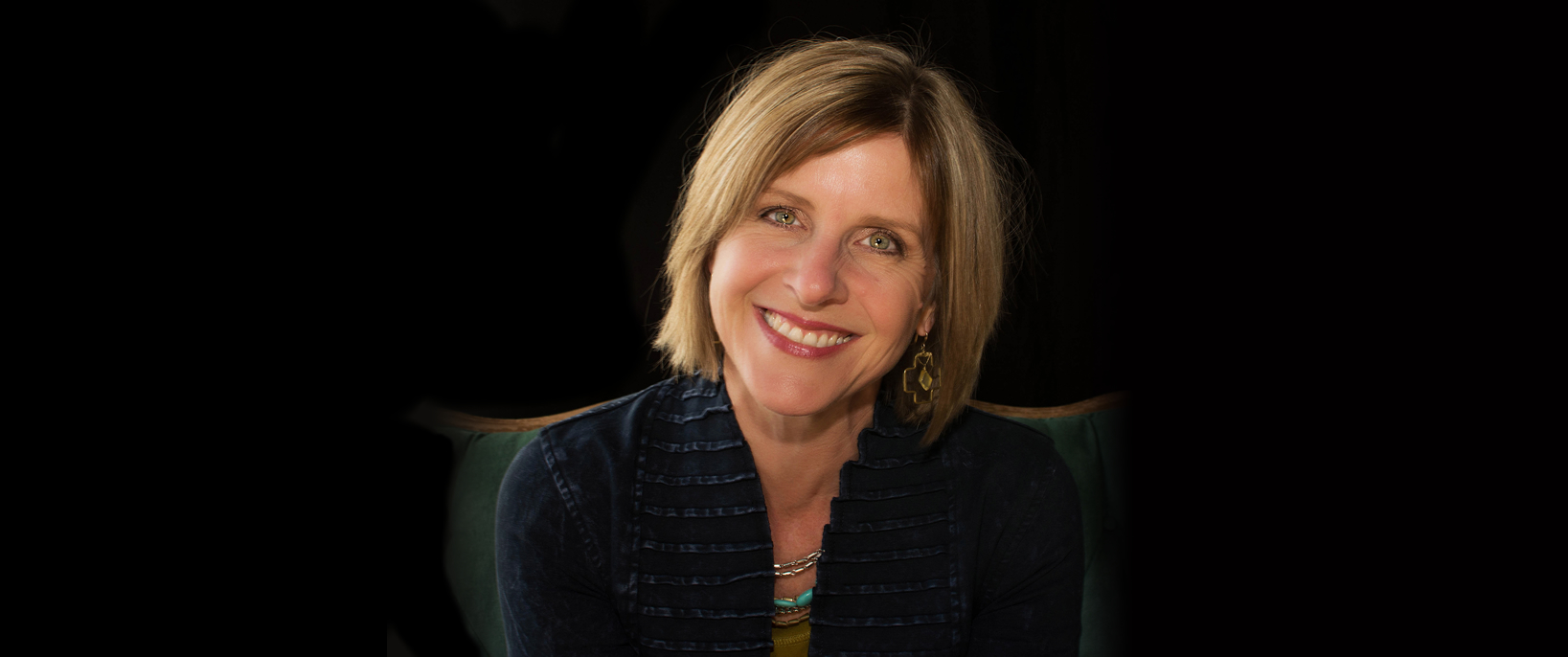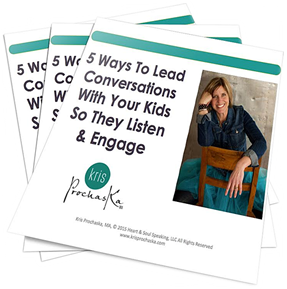 Learn 5 Ways you can lead conversations with your kids so they will listen and engage (without breaking their spirit – or yours!) Click the button for your printable cheat sheet!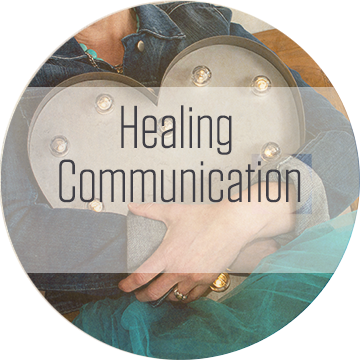 Healing Communication
Miscommunication creates disconnection. Understand your natural communication style and learn to speak clearly from your heart & soul. Watch your work & relationships transform. Learn more!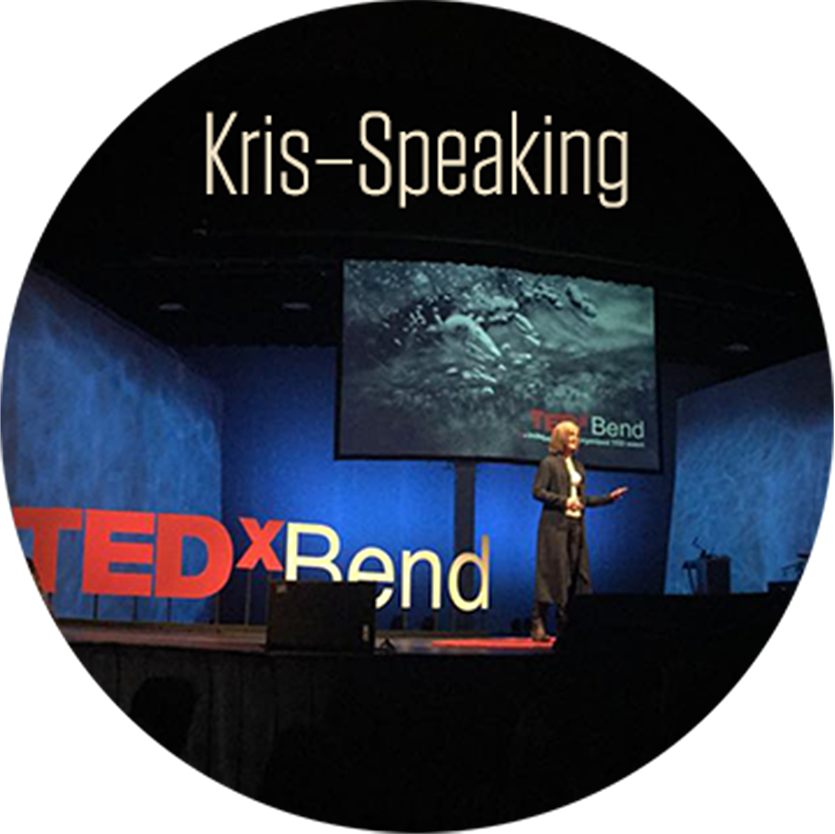 Speaking
Each of us is born with equal and inherent value, but if that's true – why doesn't it feel that way?  Watch Kris' Tedx Talk and/or book her for your next event.
We communicate energetically first and foremost.
What is your energy saying?
Hey There
Let's get something straight right away:
I don't believe there's anything wrong with you.
(But that doesn't mean you're not experiencing challenges!)
If you're struggling to connect with your deepest Self and your desires;
Or struggling to connect with others in any area of your personal or professional life, you're in the right place.
My gift is to help you see the Divine Truth about yourself and others and feel grounded, connected, and living your life with meaning & purpose.
It all comes down to communication:
What are you saying to yourself?
What are you saying to others?
What's are you saying to the Universe?
It begins with understanding the language of energy.
Lose the system and find yourself.
Here's what you won't find here: A 5-step system for anything.
As much as we would like to believe that change happens in neat little steps or in a systematic way, it doesn't. Sometimes, it's messy.
I don't presume to know what will work best for you until I get to know you a little better. We are all unique, and as human beings – we are a bit of #ADivineMess.
I truly believe that deep down inside we do know what's best for us. And even though that's true, many of us:
…don't believe it.
…don't listen to it.
…judge it.
…are afraid to know what we know & follow it.
Lots of people say "follow your intuition" or "trust your gut", but here's what I find: It's not that simple.
(If it were, we'd all be doing it consistently, right?)
What if you don't know how your intuition speaks to you? Or trusting your gut isn't the way you're designed to listen to your Inner Voice?
What if the role models you had growing up didn't trust their own inner knowing and intuition and you knew it – even as a small child? From this you likely learned that what you 'knew' and perceived was "wrong" or untrustworthy. No wonder you may not always trust yourself or feel confused about relationships, decision-making, energy, and communication.
What you will find here is the space for a new conversation.
Whether it's learning how your Inner Voice speaks to you, or how your little voices are derailing you (and how to stop those little buggers!); or learning how to heal the communication between yourself and your loved ones (both living and deceased); or healing the blocks to your creativity and soul-full self-expression…
Welcome.
You Have A Unique Energy Signature
….And your energy is communicating all the time, with others and with your environment.
Most of our arguments, misinterpretations, annoyances, and frustration stem from having energy patterns that are different from those around us.
Understand your unique energy signature: how your energy flows and how you affect, and are affected by, (or communicate with) the energy of others, and you hold the key to clear boundaries, calmer emotions, authentic communication, and positive self-esteem for everyone involved.
Where does most of YOUR miscommunication happen?
…Between your head and your heart?
…Between you and the people closest to you: like your spouse, parents, and kids?
…Or perhaps it happens in your marketing and interactions with clients, customers, or employees?
No matter where you may struggle, you better believe I've been there, or had clients who have been there – and we all made it out OK. So can you.
Are you ready for a new kind of conversation about what's really going on?
I call myself an Energy Linguist.
I see and hear subtle energy and I teach people to understand the energy of communication and how it impacts their lives, relationships, and business marketing. I can hear and translate other people's own energy signature and their Inner Voice and show them exactly how it speaks to them, and where they stop themselves from hearing and heeding it.
I invite you to stick around awhile and discover more about your own Natural Genius, listening to your Inner Voice, and the art of Energy Linguistics. If you haven't already, download the Natural Genius Factor and learn more about yourself, your unique energy signature, and how to master the energy of communication.
From My Heart to Yours,
Kris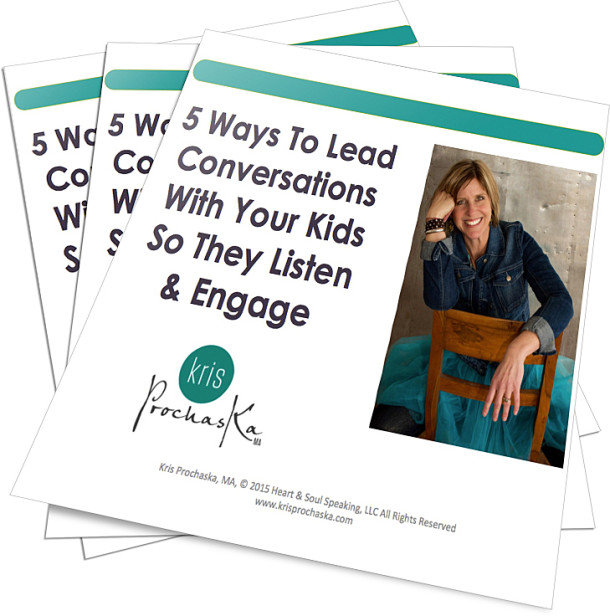 Get The Free Cheatsheet! 5 Ways to Lead Conversations With Your Kids So They Listen & Engage
5 simple ways to communicate with your kids that don't break their spirit – or yours!
Includes a printable conversation starter cheatsheet
Works for all ages (including your spouse!)