Emotional Intelligence 5.0
Your Personal Blueprint for EQ Mastery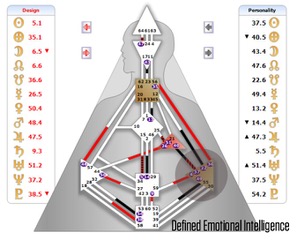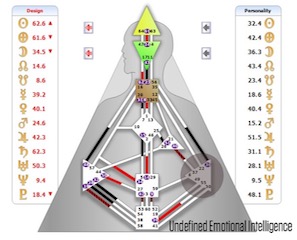 What is your EQ?
Research shows that EQ is a greater indicator of success than IQ.
Why? Because PEOPLE and relationships (and all our messy feelings!) are what make up and run a business – it's not just about the product, service, physical location or technical expertise.
EQ directly relates to:
Profit (Personal & Company)
Productivity (Individual & Team)
Peace (Internally & Interpersonally)
EQ is the ability to manage our own internal world, relate to and inspire others, trust ourselves to make (good) crucial decisions and navigate emotionally charged discussions.
Join us for this fun, fresh & in-depth look at EQ based on YOUR personal emotional intelligence blueprint using the cutting-edge tool of Human Design, and Kris' clinical & personal expertise with emotions.
Who this is for:
Entrepreneurs
CEO's & Managers
Employees
Highly Sensitive & Empathic Folks
Parents ('cause you're often the emotional manager at home!)
You'll understand yourself & your emotions in a whole new way, and leave with practical tools you can use right away to be more profitable, productive, and at peace!
When: February 22, 2018
Where: Marriott Springhill Suites
Bellingham, WA
Time: Two options 10am-12pm OR 6pm-8pm
Cost: WPN Members $65 / Non-Members $75
NOTE:
For all WPN Members who are registering…be sure to use code EQ50 at checkout to receive your discount!
Space limited to 30 for each workshop session.